We're forecasting 2016 will heat up! Literally. We're watching gas fireplaces become one of the "must have" accessories for outdoor living.
While outdoor fire pits remain a close a second, gas fireplaces still lead in popularity and help define an outdoor room, providing a focal point along with ambiance and warmth.
Here's 3 fireplace trends that are heating up for 2016: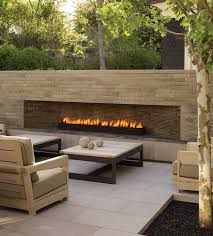 Linear Fireplace Design. As contemporary designs and styles grow, the clean and sleek look of a linear fireplace is growing in popularity. The sleek, long design provides style as well as added length for family and friends to gather.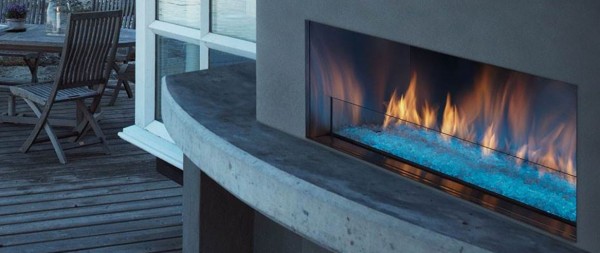 Technology. As homes move towards customization and personalization, so are fireplaces. Advancements like Powerflow Heat Management Technology allow users to redirect the flow of heat, sending warmth where they want it. Heat distribution can be adjusted throughout the space, inside or outside of the home. This allows users to enjoy flickering flames without the heat, and provides a cool and safe wall for hanging art or a television.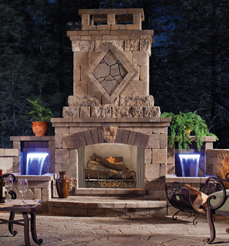 Water Features
As homeowners add to their outdoor room, they continue to look for more creative and innovative designs. Water features including fountains and falls provide a relaxing ambiance around the flames. Water feature and fire places often overlook cooking, dining, lounging, entertaining and areas.
At Bay Breeze Patio, we carry Empire, RealFyre and Superior lines of gas fireplaces and fire pits. We invite you to visit us in Miramar Beach to explore how a gas fireplace can complete your outdoor room.