We recently celebrated our 15th year in business at Bay Breeze Patio. For more than a decade we've been entrenched in everything outdoor living, which definitely has its perks. We've enjoyed entertaining friends and clients while showcasing the joys of having an outdoor kitchen as well as the perfect mix of outdoor furniture. Over the years, we've gained experience and increased our knowledge and are proud to be one of the leading outdoor furniture experts in the Destin area.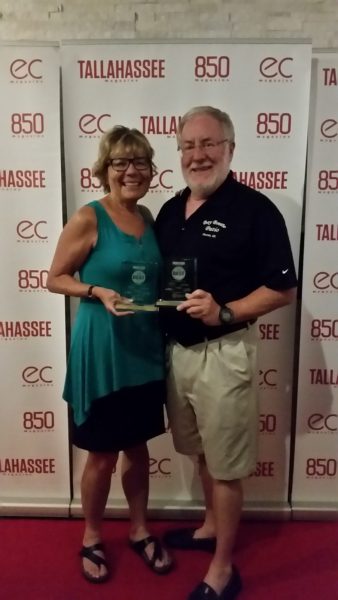 In fact, Susan was recently featured nationally in Hearth & Home Magazine as a regular reader for more than 16 years. Since taking ownership of Bay Breeze Patio in Miramar Beach almost two decades ago, Susan has embraced the outdoor furniture industry and become one of the leading local experts on outdoor furniture. Susan serves on the Board of Directors of the International Casual Furnishings Association (ICFA), along with representatives from leading outdoor furnishings manufacturers, including Lane Venture, Tropitone and Brown Jordan, among others. She is also a member of American Society of Interior Designers (ASID) and works closely with many South Walton and Destin interior designers to create thoughtful and comfortable outdoor rooms.
The beaches of South Walton and Destin are a great destination for outdoor living, however, the harsh coastal climate can be tough on outdoor furniture. Susan's expertise and deep understanding of what materials will hold up to harsh and corrosive conditions, has made her an authoritative source when trying to select furniture based on only style and comfort. Susan enjoys helping clients create outdoor spaces that are stylish, comfortable AND durable.
As an expert resource, Susan enjoys helping clients select outdoor furniture and home décor that fits within their outdoor space and complements their personal style. In some cases, there is a deadline—a party, a wedding or family gathering—and she enjoys the challenge of working with customers to achieve their desired results.
Bay Breeze Patio carries more than 20 premium brands, and features the largest selection of in-stock patio furniture in Northwest Florida.  Susan only carries brands and products that are long-lasting and can withstand the region's harsh coastal conditions.
We invite you to stop by and put Susan's knowledge and expertise to work for you. Address: 32 Forest Shore Drive, Miramar Beach. Across from Seascape Resort. Bay Breeze has built a reputation for honesty, integrity, quality products and stellar service. View a sampling of our outdoor living inventory online or call on of our friendly vacation specialists 1-800-225-7652.