For those considering entering a team in Eggs on the Beach, Sept. 26th at Seascape Resort, we've gathered some tips for preparing for a BBQ Competition. Once you register a team for Eggs on the Beach, you'll want to use the weeks ahead planning out your menu, creating a budget, and of course, perfecting your recipes.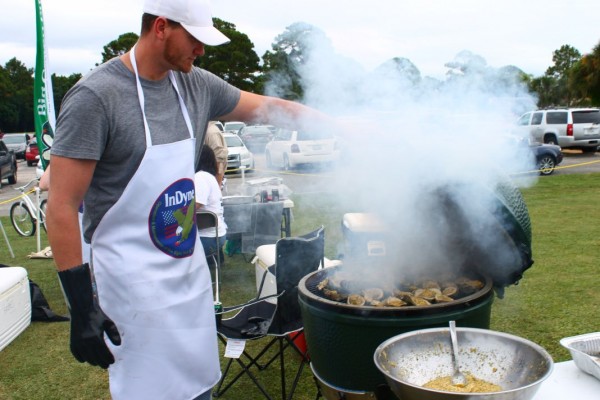 Here are tips for preparing for your first EggFest or any BBQ competition:
How Many Team Members Do I Need?
For the Eggs on the Beach competition, teams may have up to four team members. However, you can recruit friends and family behind the scenes. Consider inviting friends, family or neighbors over on Friday for a prep-party. Many hands make light work when prepping sauces, meats and items to grill/smoke the next day.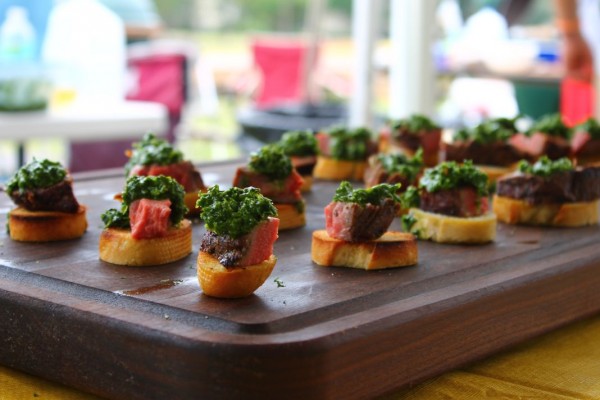 What to cook?
Your foodie heart already has an idea of what to make for the competition, so start selecting meat, sauces, and spices and begin practicing your award-winning recipes. Start talking to the local butcher now to ensure he/she will have what you need in time for the competition. There is no limit to the number of items you can cook so consider changing dishes throughout the competition. While the event begins at 10 a.m., the bulk of tasters will attend between 11:30 – 1:30 p.m. so prepare to serve your best recipes during those hours.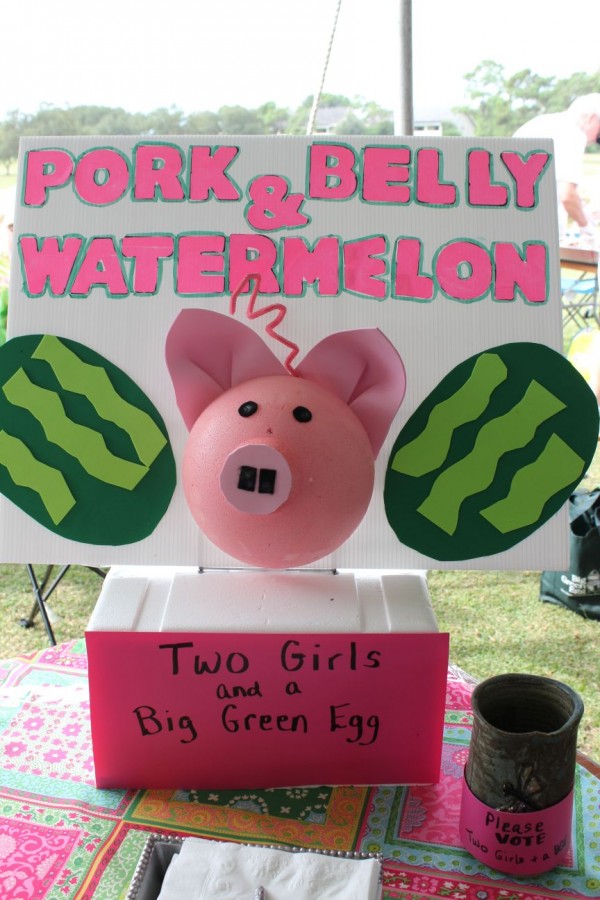 Choosing a Team Name
You'll need a team name, so get together with your teammates and brainstorm.
Be creative and have fun in picking your team name. Consider a team name that provides a theme for décor. What themes will make your booth eye catching and lure tasters over to try your signature recipes? There are many team names already in use, so check on the internet at www.bbqteamnames.com to get ideas.
 What to budget?
There is a $50 entry fee to participate in Eggs on the Beach, which includes welcome bag for each team member as well as lump charcoal, fire starter, plate setter, 2 tables, a tent, paper plates, plastic utensils, napkins and toothpicks. A large or extra-large demo Big Green Egg will be supplied for each cook team. (These Eggs are available for purchase at a 20% discount if you've ever thought of owning your own.) Ingredients including meat prices vary greatly. Some teams spend more as they pursue special meats, spices and other specialty tools. You're only serving tastings (not a full meal) so consider how many samples one dish may actually create.
What to bring?
Next, you'll need to think of all the utensils and equipment you use while cooking. Below is a list of some basics that every team should consider:
Lighter/Fire starters
Paper towels
Trash bags
Wet wipes
Dishrags
Hand soap/Hand sanitizer
Water container
Coolers
Gloves
Aluminum pans/foil
Coolers/Ice
Ponchos
Chairs
Beverages/bottled water
How to keep food safe?
Visit the
FDA website
to review food safety and handling. Start by bringing everything perishable in cooler with plenty of ice. Clean all prep surfaces with heavy duty cleaner. Don't leave uncooked food out on tables.
Wear disposable gloves with handling food. Watch for possible cross containerization between different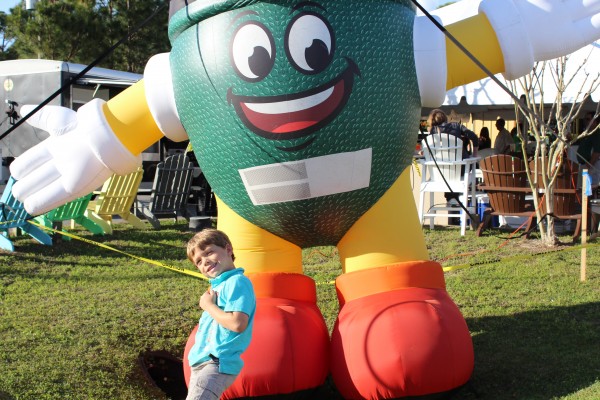 types of food. Have different cutting boards/plates for raw food and finished food. Bring and use Handi Wipes often.
Remember to invite your friends to share the experience and to vote for your dish.  More friends, means more votes.  Most competitions, including Eggs on the Beach, offer a tickets in advance for a discounted price. We recommend purchasing Eggs on the Beach taster tickets in advance to save $10. The best part is  you'll have fun and support a great cause. All proceeds from Eggs on the Beach benefit the Fisher House of the Emerald Coast.
To learn more about Eggs on the Beach, register a cook team or purchase a taster ticket, visit www.eggsonthebeach.com. Follow our Eggs on the Beach Facebook page for news and updates.
Good luck and happy grilling!