We are always following the latest trends and innovations that will allow our clients to enjoy their outdoor room or balcony more. As part of this mission, we're excited to introduce two new brands, Klaussner and Outdoor By Design, to our family of premium outdoor furniture brands. Outdoor by Design has introduced deep seating, balcony height outdoor chairs while Klaussner has tackled the ever growing need for outdoor storage and tables.
Klaussner Furniture.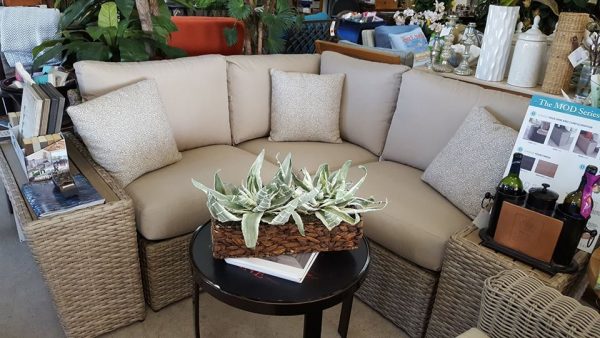 Since 1963, Klaussner Home Furnishings has been a leading solutions provider to the furniture industry. With a mission to provide value-driven product, constant innovation, speed-to-market and total customer satisfaction, Klaussner Home Furnishings is leading the industry through strategic acquisitions, partnerships and state-of-the-art inventory control and manufacturing/shipping options. Located in Asheboro, North Carolina, Klaussner has 10 manufacturing plants, one warehouse and one distribution facility as well as the company's corporate headquarters. Kaussner Outdoor features 15 collections of outdoor furniture, including MOD Series Seacoast and MOD Series Canyon. These sectionals include arm rests that double as tables. We know our clients will appreciate the multifunctional design as well as the style and comfort of Klaussner Outdoor Furniture.
Outdoor By Design.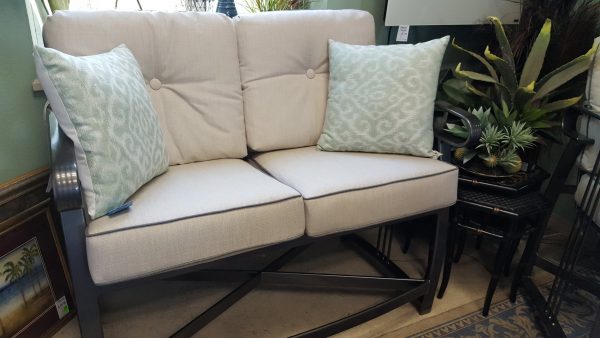 Outdoor By Design produces luxury commercial and residential outdoor furniture in Sarasota, Florida. Many of our clients have balconies with railings and are often seeking balcony height, comfortable seating for their outdoor space. Outdoor By Design has created the most comfortable furniture and elevated it. They are the first manufacturer to introduce deep seating, balcony height outdoor chairs. These chairs are super comfortable and are the perfect height for balconies. Most importantly, they come with a 15-year paint warranty, which is critical to withstand the harsh coastal climate in Destin and along Highway 30A.
We are excited to introduce these new products, which complement our collection of luxury outdoor furniture brands and premium grills. We invite you stop by our showroom and test these innovative and comfortable products for yourself!