At Bay Breeze Patio, we pride ourselves in offering the best selection of premium grills in and around Destin, Florida. As such, we are pleased to announce we have added DELTA Heat to our family of premium grills.
DELTA Heat products are engineered, designed and manufactured by one of the industry leading premium grill and outdoor kitchen equipment experts – Twin Eagles, Inc. DELTA Heat grills are known for creative design, innovative engineering, precision manufacturing, and impeccable quality. These grills are ideal for outdoor kitchens. Renowned for built-in outdoor grills, DELTA Heat standard grill features include direct heat and ceramic radiant grilling system, 18-gauge stainless steel u-burners, interior halogen lights, mirror polished accents, double lined hood, temperature gauge, 9V electronic ignition and warming/cooking rack. Special features available, include optional sear zone kit and rotisserie (standard on 38" grills).
But don't take our word for it, About.com recently ranked DELTA Heat #1 among the "Top 10 Gas Grills between $2,000 – $4,000". Here is what About.com had to say:
"The specifications on this gas grill are fantastic. The heat output is high and even, making for fantastic grilling. The full rotisserie system is versatile, powerful, and very functional. However, it is the construction that gets all the attention here. The amazing design of this gas grill is executed with the highest level of quality control. It is for this reason that manufacturing of this product line was moved from China, back to the United States. Now it can be watched, and made to the most exact of specifications." Read the full DELTA Heat review online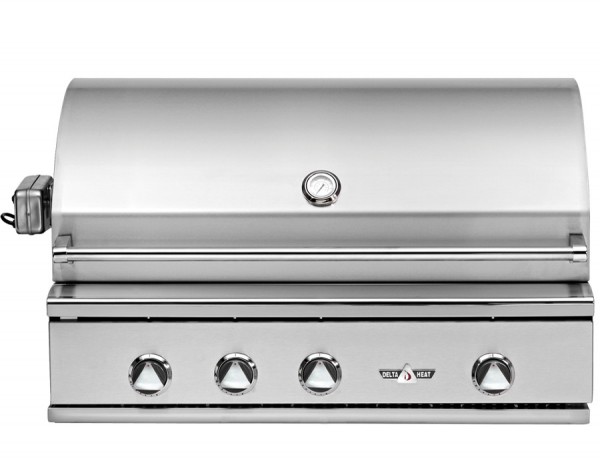 DELTA Heat also specializes in outdoor accessories for the outdoor kitchen. From single- and double-side burners to trash, coolers, outdoor refrigerators and sinks, DELTA Heat produces premium products designed with utility and longevity in mind.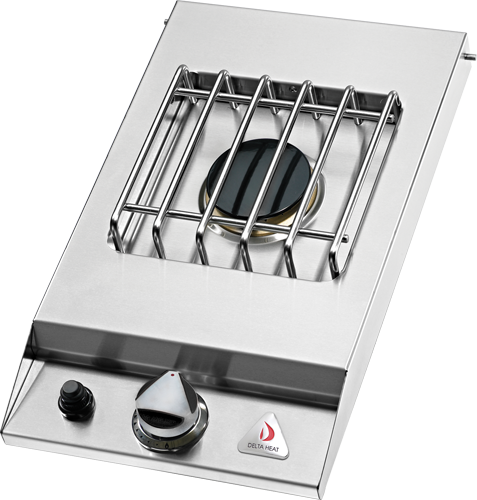 In addition, DELTA Heat produces freestanding premium grill bases (sizes 26", 32" & 38") that feature four heavy duty casters, two stationary side shelves, and two with front access doors.
From design prototyping to testing to final productio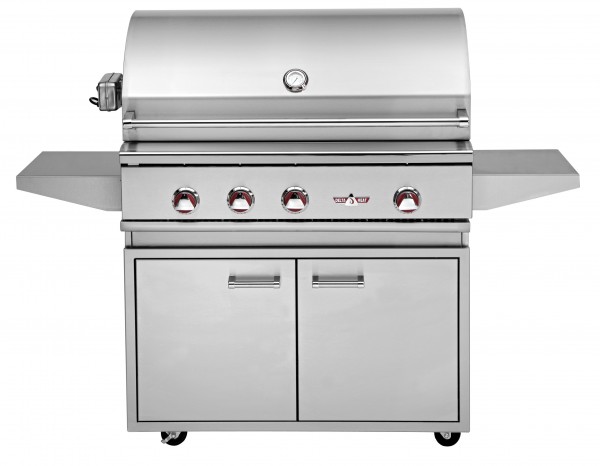 n, Twin Eagles produces premium gas grills and outdoor kitchen accessories at their state-of-the-art company owned facility in Cerritos, California. The Twin Eagles family consists of passionate, highly trained designers, engineers and skilled craftsmen, producing the highest quality products.
A DELTA Heat premier grills bring a touch of style and functionality to any outdoor kitchen, patio or deck.
Call us at 850-269-4666 to find out more about DELTA Heat or any of our premium grills and outdoor kitchen products.
Happy Grilling!