Spring Sales Event! Save 10% Off Tropitone Furniture now through March 22, 2023! 
We're proud to be the official retailer of Tropitone Outdoor Furniture in the Destin area and set the standard for high-quality, comfortable, and stylish outdoor furniture since 1954 with its commercial products lines. Originally popular at hotels and resorts, Tropitone® brand products were requested by guests asking where they could buy it and the idea was born.
Tropitone changed the standards for an entire industry by applying the rigorous product and service requirements of the highly demanding commercial market to the residential market to achieve the same standards of excellence. Here's a glance at the Tropitone's Outdoor Furniture options:
Sling
Carefree comfort for all occasions. Tropitone® sling seating provides comfortable and easy-to-maintain alternatives for all occasions. Sling seating is the perfect combination of clean lines, designer fabrics and carefree maintenance. Soft, comfortable and durable sling fabrics are especially designed for a fast paced lifestyle. No muss, no fuss, no worries. Sling Collections: Andover Sling, Cabana Club Sling, Corisca Sling, Elance Relaxed Sling, Kenzo Sling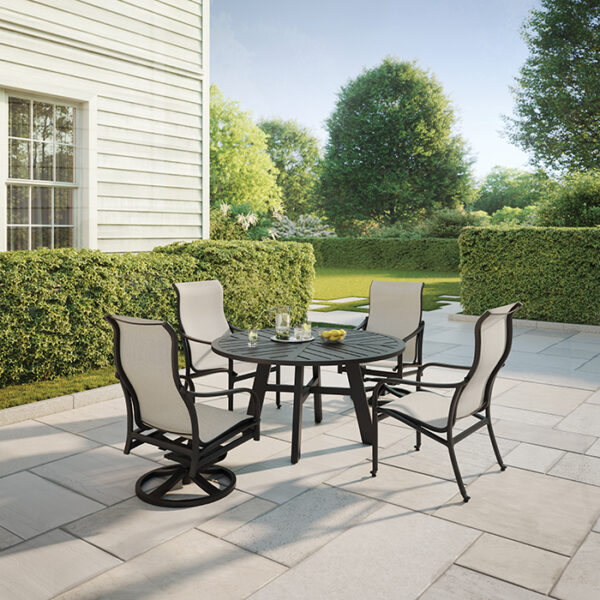 Cushion
Indoor comfort for the outdoors. Cushion and deep seating outdoor furniture bring enhanced comfort to dining seating. Chaise lounges, loungers, love seats and sofas bring indoor comfort to the outdoors. Cushion seating features RELAXplus® cushions delivering a construction comparable to the most comfortable and durable cushions used for indoor furniture, but utilizing materials specifically designed for the demands of the outdoors. Cushion Collections: Andover Cushion, Contour Cushion, Corisca Cushion, FIT, Kenzo Cushion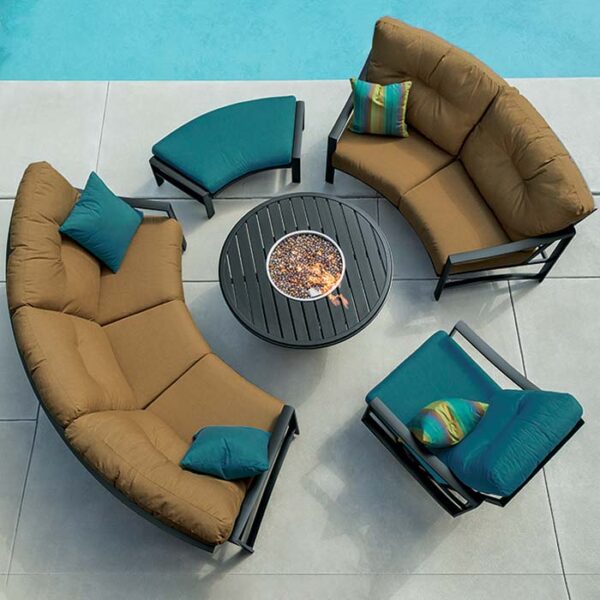 Padded Sling
The perfect solution for today's fast-paced tempo, padded sling patio outdoor furniture combines the style of designer fabrics with the peace of mind offered by the carefree maintenance of sling furniture.  From sling chairs to complete settings, sling patio outdoor furniture offers timeless fashion for any garden, lawn or pool setting. Padded Sling Collections: Andover Padded Sling, Cabana Club Padded Sling, Corisca Padded Sling, Elance Padded Sling, Kenzo Padded Sling
We invite you stop by our showroom at 32 Forest Shore Drive and explore Tropitone Outdoor Furniture's selection of styles and collections. Or view some options on our Tropitone Furniture page online or call us to schedule an in-home consultation at 850-269-4666.